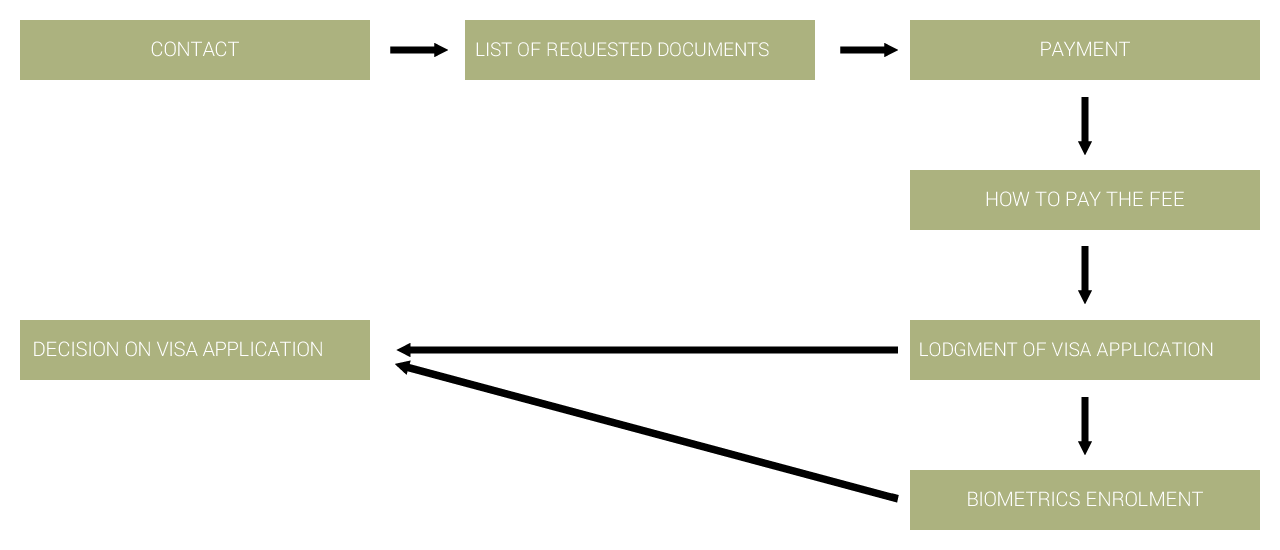 General enquiry form
Email
Phone call
Personal appointment
LIST OF REQUESTED DOCUMENTS
The list will be sent you by email
Immigration fee and visa application service fee
VISA, MASTER CARD by email payment on the account
LODGMENT OF VISA APPLICATION
Lodging your visa application online, by post or in person
In some visa application category, you must provide your biometric data by capturing your fingerprints and taking your photo at the Visa Service Centre*
* If you are lodging a visa application in a selected location, regardless of nationality, you might need to provide your biometrics (fingerprints, facial structure) in relation to each visa application you lodge, unless exempt. Biometrics are collected at Visa Application Centres (VAC)and there is a fee for biometrics collection.
DECISION ON VISA APPLICATION
Decision made by the Department of Immigration
Decision letter will be sent you by email in PDF format
For migration services, advice and support contact us or send us an email by clicking on the button below.